Growing demand draws investors to high yield bonds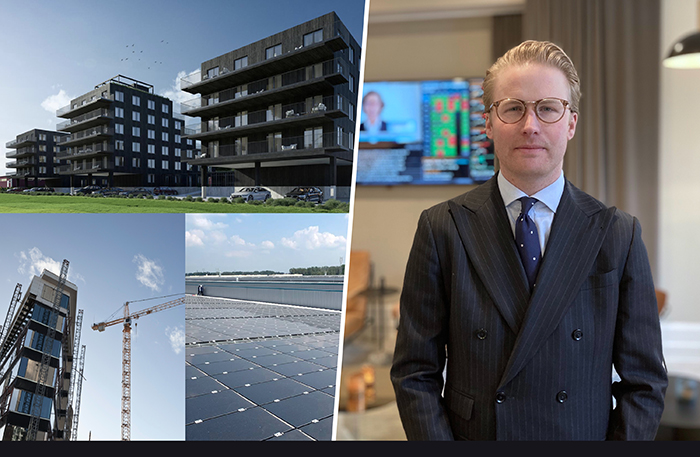 Despite the pandemic, the Nordic corporate bond market reached new record levels in 2020 and continues to serve as an attractive source of capital. In 2020 the total outstanding volume reached an unprecedented EUR 106bn by year-end. High yield bonds, the segment that JOOL operates in, make up about half of this volume, according to Nordic Trustee's Corporate Bond Market Report 2020.
Over the last decade, the Nordic capital market has been in a period of intense change. Due to new capital adequacy rules, companies are financed by bank loans to a lesser extent than before. Corporate bonds continue to replace traditional bank financing as the growing asset class offers companies an alternative opportunity to expand with borrowed capital.
"JOOL is one of the companies pioneering this transition, leading the way for issuers and investors seeking to access the high yield market. For many Nordic investors with heavy equity exposure, high-yield bonds are a great way to diversify the investment portfolio", says Fredrik Löfnertz, CEO of JOOL Securities AB.
Stability and known cash flows
A corporate bond is a loan to a company and simultaneously a security that can be traded on the capital market. Corporate bonds always carry lower risk than equity shares in the same company and, unlike equities, the cash flows are specified in advance.
Simply put, in the primary market the investor lends money to the issuing company and receives the bond in exchange. By holding the bond, the investor receives regular coupons (interest payments), reflecting the level of risk in the issue. On maturity, the company repays the loan to the investor along with the final coupon.
"While bonds issued by large and mature companies rarely offer high rates of return, issues structured by JOOL usually offer attractive yields of 8-12% with comparatively short maturities of 2-3 years. By focusing exclusively on the SME issuer segment, we provide unique opportunities for investors struggling to find attractive yields in a low-rate environment", explains Fredrik Löfnertz.

Sustainable companies are tomorrow's winners

As a result of its growing popularity, Nordic corporate bonds provide investment opportunities in a wide range of issuers and all major industries such as real estate, technology, industry and logistics. However, bond investors also have a golden opportunity to become part of the exploding market for green and social bonds, where the borrowed capital is earmarked for use in areas such as energy efficiency, emission reduction, or other sustainability-related projects.
The Nordic corporate green bond market has reached EUR 14bn in outstanding volume after growing substantially faster than the market average with 46% growth in 2020. Green bonds now represent 14% of the total outstanding volume in the Nordic corporate bond market, up from 10% in 2019. Fredrik Löfnertz confirms:
"Investors know they can participate in sustainable investments without having to sacrifice financial returns. In fact, it is becoming increasingly clear that sustainable businesses are tomorrow's winners, as a result of improved competitiveness and access to capital.
So far, we have raised over SEK 600 million of green bond financing and continue to see growing investor demand for these products."